We are a family of three – Mat, Ana and our 7-years old son Jaka. We love to travel, we like adventures, hiking, camping, being in the nature and experiencing new things.
This is our blog where we will write about our travels and share some advices and information about the destinations we've been to. We want to show other families that travel with kids is possible and rewarding in the way it influences on kids.
And this is our story …
As a young couple we travelled with our backpacks to many remote parts of Africa, Asia and America. We visited Madagascar, Mali, Ghana, Togo, border triangle between Sudan, Ethiopia and Kenya, Oman, Tibet, China, Myanmar … to name just a few. With local transport, travellers cheques and no self phones. We know, some things are hard to imagine nowadays. In some countries we felt so good that we came back after some time. Like Madagascar. We fell in love with it and we decided to spend our honeymoon travel there too. We didn't get bored of it yet, so it's on our bucketlist for taking our little one there too.
When our kid was born everybody was telling us that the traveling days are over now. But we wanted to show the world and all it's beauty also to our little boy. Since then we traveled together almost over the whole Europe, we went to Canary islands, the West part of USA, had an amazing time on our trip to Namibia and spent 3 months in Asia in 2016.
We always arrange our travels ourselves, we never take any tourist agency services. We like to travel by car – our or rented, if we can sleep in it even better. We are huge nature lovers, so whenever it's possible we like to camp. In foreign countries we take a local guide for few days to make the contact with the locals more efficient.
The most important part of our travels (except that part of the time we spend together 24/7) is spending time with locals. That's why we like to travel to parts that are not overhelmed by tourists and where people are still unspoiled and pristine. It's great to see exotic wild animals and beautiful landscape, but the interaction with people and the stories that form within are those that you will remember forever, will open your eyes and change your perception of the world.


Traveling with a kid is absolutely different than traveling as a couple. You start to see things differently. Something that was taken for granted, suddenly becomes so important and interesting – only because you started to see it trough the curious eyes of your child. Ok, the responsibility is now bigger since we have to choose carefully the right place to go – a one that is safe enough, a one where the health conditions are good, but the locals now have a different approach to us – they see we are a family – a family like them. And this fact opens many doors.
It's so interesting to watch that children don't have difficulties with language and culture barriers like us adults. Jaka can make friends everywhere, talk with them about everything and is absorbing the whole happening like a sponge. Here is an insight what the kid thinks about traveling.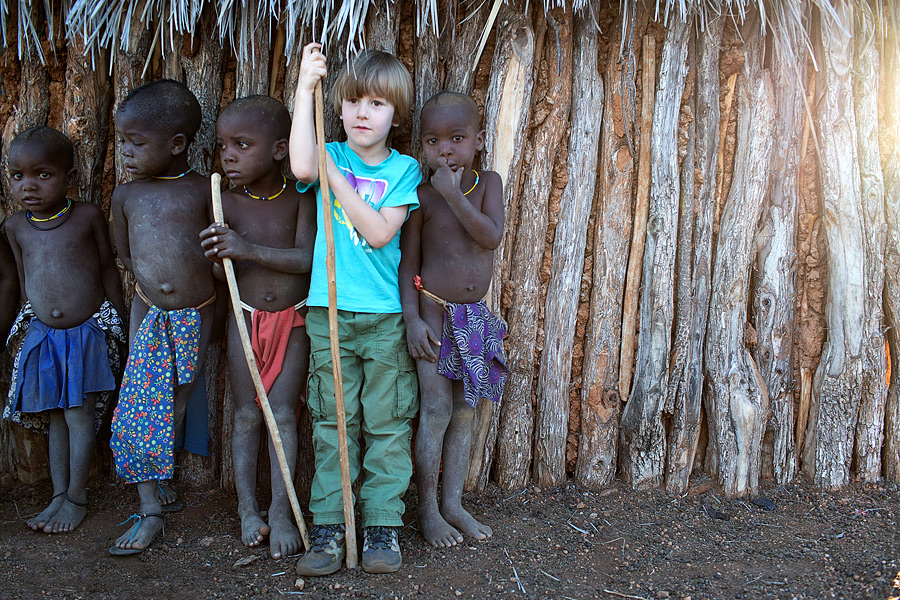 No matter if we are on a short one day trip in Slovenia or on a month trip abroad, we never use smartphones and tablets to entertain our kid. We bring a few toys, some books, audio stories, Ana makes some educational toys and activity sheets and that's all. On the long drives we entertain ourselves with some family games, we watch and talk about the beautiful landscape passing by, look for wild animals … and that way Jaka learned how to entertain himself.
On this blog you will find family friendly guides for places we've been to, information about short trips to take with kids in different parts of the world and maybe you will find some extra travel inspiration in our interviews with adventurous families from all over the world.
If you have any questions for us fell free to write us!
Thanks for following our adventures!
Mat, Ana and Jaka
Related posts: