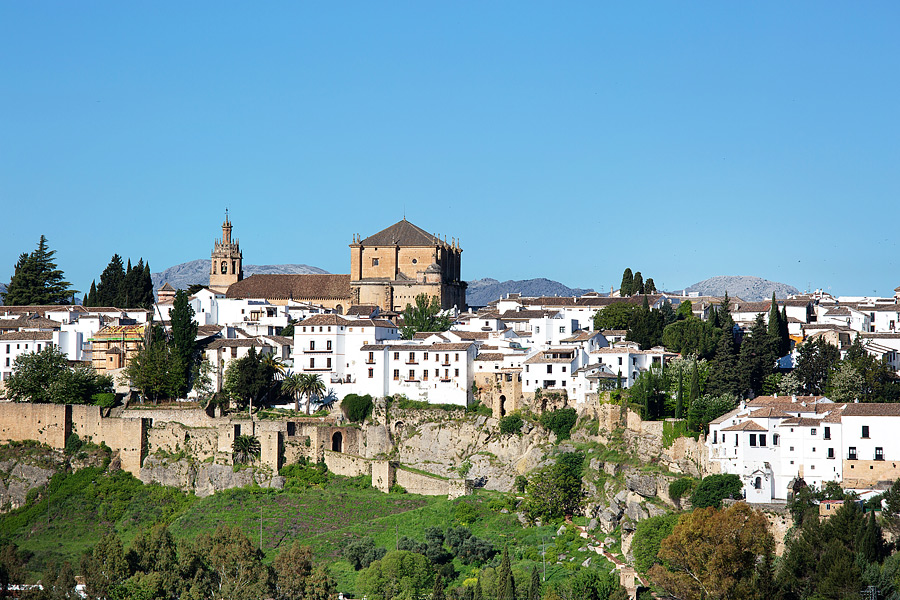 Andalusia offers almost everything you want when traveling – sea, mountains, good food and drink, all sorts of accommodations, villages, cities, rich history … One of the tourist attractions are the white towns of Andalusia, "Pueblos Blancos", that impress you lying on the hills and guarding the Andalusian landscape. They seem like fairytale places, places where you can stroll around, watch the relaxed everyday life and admire the views. You can easily get used to this tranquil atmosphere.
These three towns made the biggest impression on us:

1. RONDA
With its fantastic location just above the canyon and the oldest bullfighting arena in Spain, Ronda is a remarkable place to stay for a couple of days. In the old town the narrow streets invite you to explore the town and if you descend a little bit you can discover the ancient Arab Baths. The dramatic views from the "new" bridge and viewpoints of the town were admired also by Ernest Hemingway who spent many summers in Ronda.
2. OLVERA
The main attraction in Olvera is the city itself. With the castle and the church on the top of the hill it makes a pretty place to hang out and even more beautiful to watch it from nearby hills. It's nice to take a ride trough the hills that surround Olvera as well as theye are full of olive groves from which they make very good olive oil.
We came in Olvera on a warm spring Sunday afternoon. There was almost nobody on the streets and we had the platform in front of the hilltop church just for ourselves. It was so tranquil and peaceful.
3. CASARES
Casares is actually more a village than a town, but like all the other white towns of Andalusia, is gorgeous right from the road that takes you there. A stroll trough the streets gives you a different, closer look as you can explore the ruins of the old Moorish castle, churches and uphill streets. From the all three white towns is the nearest to the sea coast, just 14 km (9 miles).
Related posts: