Lofoten archipelago is a special destination far in the north of the Norway. It's known for an amazing scenery with dramatic mountains, open sea and sheltered bays and beaches. Some call them the Arctic caribbean due to the amazing turquoise colour in the shallow water.
We visited the archipelago during the road trip in Sweden and Norway and it was well worth driving couple of thousands of kilometers more.
Lofoten are a very interesting destination also when you are traveling with kids. Especially if you love the outdoors, hiking, exploring hidden bays and beaches…
So, here in our travel guide to Lofoten islands, are some facst that can help you organize the trip to this magical place. In our opinion it is one of the best places to visit in Scandinavia.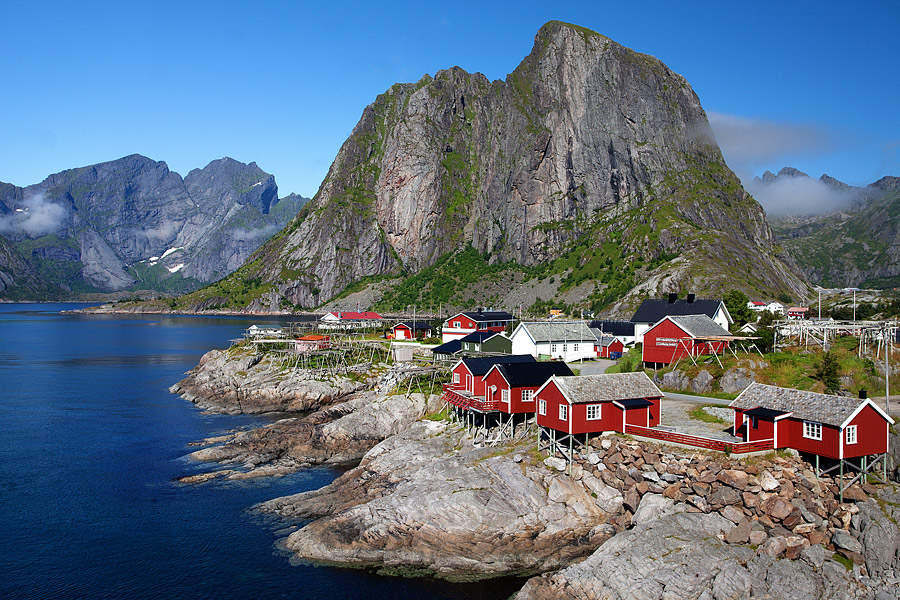 LOFOTEN – WHEN TO GO
Summer is the best time to visit Lofoten as a family. July and August will be your best chance of good weather and long, endless days.  It's an amazing feeling to watch midnight sun over the sea horizont.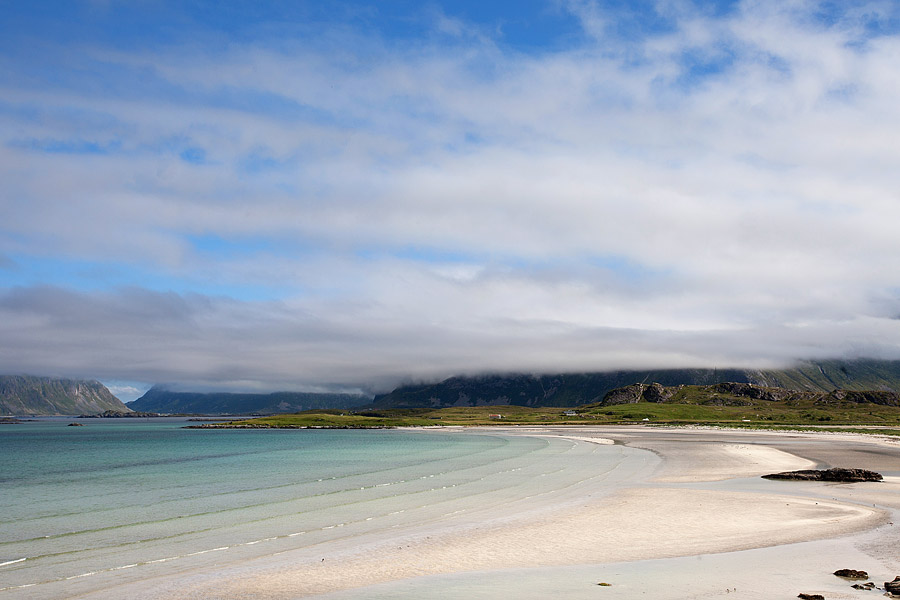 LOFOTEN – GETTING THERE
By plane
Flying is the quickest way to come to the Lofoten Islands (airports are at Leknes and Svolvær).  If you arrive from outside Norway, most flights will transit via Oslo and then: Oslo – Bodø, Bodø – Leknes/Svolvær.

By ferry
Traveling to Lofoten by ferry can be an unforgetable experience – expecially if you are prone to sea sickness. 🙂
The ferry lines are Bodø – Moskenes, Bodø – Stamsund/Svolvær, Bognes – Lødingen and Svolvaer – Skutvik.
By train
There is no train connection to Lofoten. Bodø is the end of the line coming from the south. The train ends at Narvik if you come from Sweden.
By bus
There is no direct bus connection to Lofoten from the south.  If coming from the north (Tromsø) or east (Sweden) a connection can be made in Narvik – you can travel all the way to the end of the road at the village of Å (Lofoten).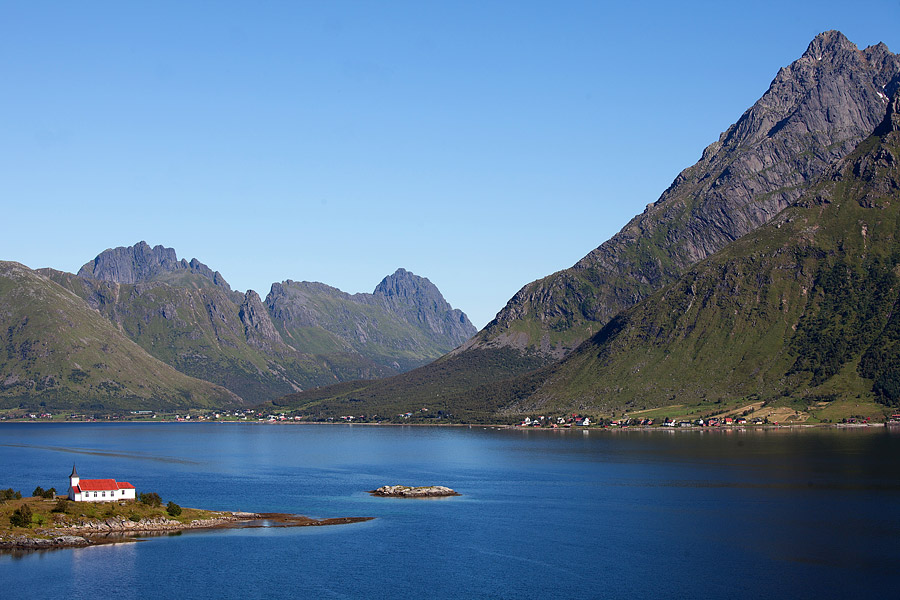 LOFOTEN – GETTING AROUND
The E10 is the main road connecting the Lofoten archipelago from West to East. If you would like to explore Lofoten, the best way is to get a car. Public transportation is OK, but for visiting places away from the main road E10 can be tricky. If you don't have your own car, you can rent it at major car rental companies at Svolvær and Leknes airport. But it is very expensive. Cheaper option is to rent it at the car repair garages, that rent out used cars for about half the price of the big agencies. You can find them in: Stamsund, Moskenes, Svolvær, Ballstad. It is also an option to rent a camper van. The main agency is Arctic Campers.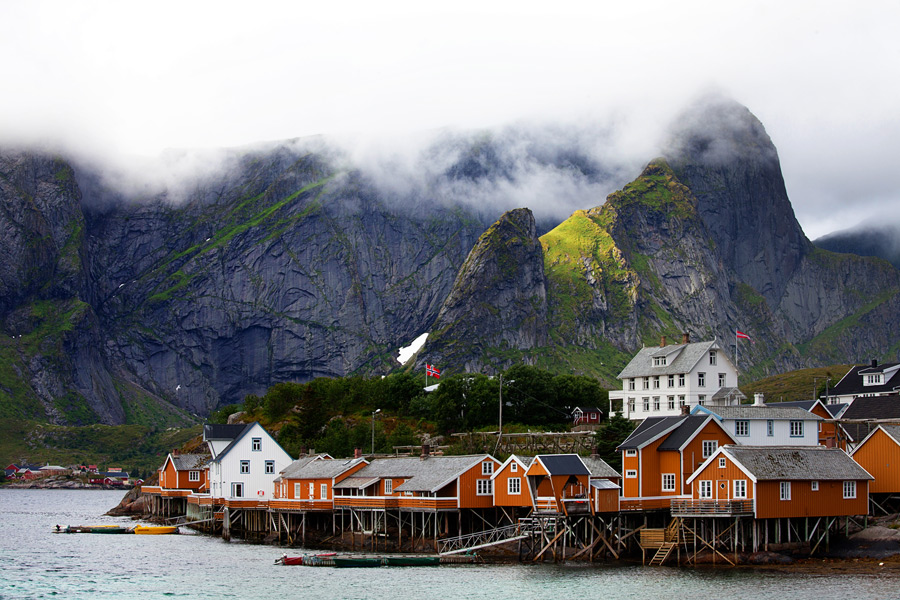 ACCOMMODATION ON LOFOTEN
If you are very adventures, you can camp in the wild for free (Allemansretten – the concept of free travel and recreation across uncultivated lands in Norway), but sometimes it's not very easy to find a good spot.You can find campgrounds on each of the islands of Lofoten – mostly along the E-10. They are not very cheap but also not the most expensive ones in Europe. You can get more comfort at the hostels – main hostels are in Stamsund, Å and Ballstad. If you are traveling as a family, you can also stay in Rorbu – fishermen's huts of Lofoten.
Read more: Hiking to Norway's second largest glacier
More about our roadtrip to Scandinavia: video – Scandinavia family road trip
Pin it!
Related posts: