When we planned our trip to Southeast Asia we were looking for something special, a one-of-a-kind experience and less touristy places. We thought Sumatra would fulfill our expectations, but it surprised us in a very positive way as well. We discovered that it offers everything an unconventional traveler wants: it has places where you can still search for wild orangutans or where you can take care of rehabilitated elephants, you can see an erupting volcano, find your own piece of heaven on a small deserted island or have a wild jungle trek to one of world's most interesting tribes. If all this is spiced up with delicious food and friendly local people, you feel like you discovered a gem in this overcrowded world.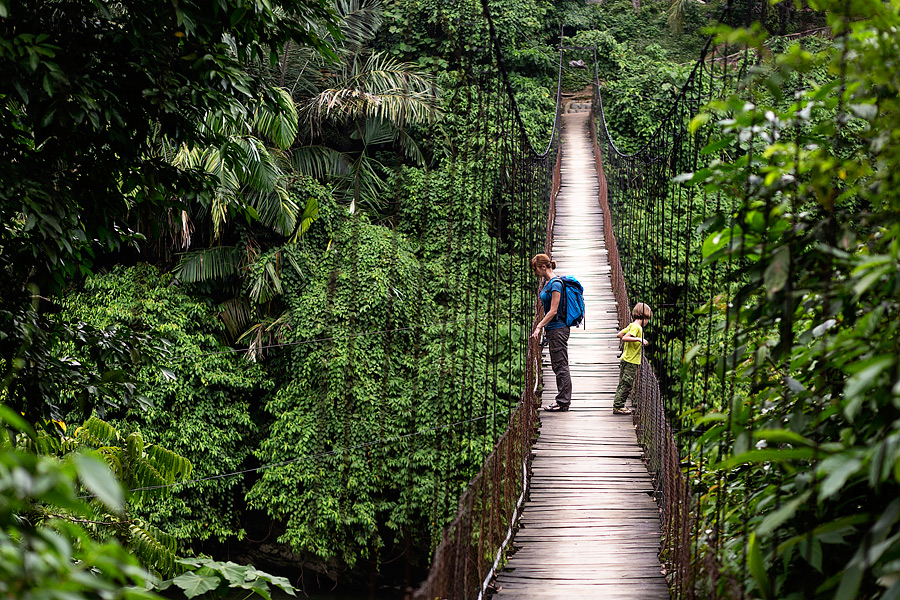 Sumatra is less visited than some other Indonesian destinations (like Bali) and still not an area for a package tourism, but here you will find unspoiled beauty without breaking your budget.
These are top 5 places in Sumatra to visit with or without kids. 🙂
1. BANYAK ISLANDS
The Banyak Islands are a group of islands located off the western coast of Sumatra in Indonesia's Aceh Province.
Till 2004 there were 99 islands. After tsunami in 2004, several dozen of them just disappeared. But after more then 10 years later everything looks OK – if you ask us, its perfect! Imagine Thailand or Phillipines 30 or 40 years ago – inhabited islands all around you and you can count turists by fingers of one hand.
There are local villages just on two of the islands.
The best possible way to see this amazing archipelago is to hire a local fisherman, camp on the most beautiful islands you will ever see in your life and have one of best experiences of your life.
Cruising among remote islands, setting up tents,
snorkeling on coral reefs, exploring the islands interiors, sea kayaking, fishing…
This is
a fantastic location, quite easy to reach and fortunately still not on every travel map of visitors of Sumatra.
We suggest to stay:
in bungalows in MB Camp Palambak on Palambak island – an island with a long and wide beach, but we reccomend to take island hopping as well. For island hopping we took fisherman Anhar
from the village of Haloban. He and his son took care of us in those 3 days exploring the islands.
They were an amazing company, always there to help us, making our wishes come true and make every meal a masterpiece. You can find him on Facebook as Anhar Alenta.

2. SEARCHING FOR WILD ORANGUTANS IN BUKIT LAWANG

The village of Bukit Lawang in North Sumatra is nothing special by itself. But it's located near Gunung Leuser National Park, a place that is most famous for being one of the last places on earth where you can see wild and semi-wild orangutans. In the village you hire a guide and do one day or more  trekking in the jungle. It's a special feeling to see this beautiful endangered animals in their natural habitat, how they move gently, but quickly trough treetops, their nests on the trees, how they take care after the babies and how the males show off.
We suggest to stay: we stayed at Thomas Retreat, the staff is very friendly and food is delicious. We did the trek with the owner Thomas who was an exellent guide.
Suggested number of days: 2 days
3. CLIMBING VOLCANOES NEAR BERASTAGI
Despite for being the fruit capital of Sumatra, Berastagi is famous for its two volcanoes Mount Sibayak and Mount Sinabung. At 2094 m, Sibayak is one of Indonesia's most accessible volcanoes, a
3
hour trek worth a visit, as on the top you can see smoke and smell the ammonia. On your way down you can deep yourself and relax in its hot springs.
The Sinabung (2460m) on the other side is one of most active volcanoes on Sumatra and we just watched it from the safe 3 km distance. It's cracking and rumbeling all the time and it's possible to see eruptions, if you are there on the right day.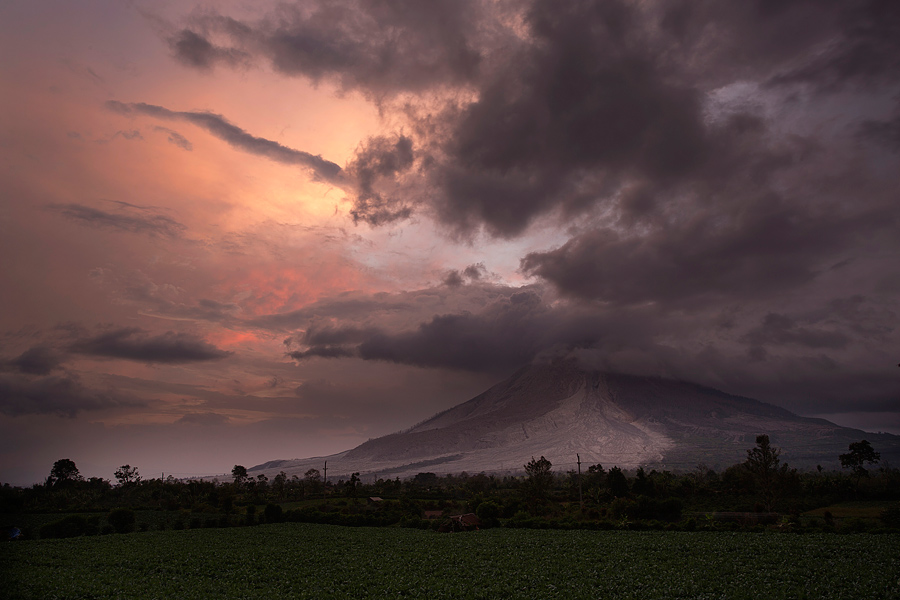 We suggest to stay: Nachelle Homestay is a lovely place to stay, the owners are very friendly and organize guided tours to both volcanoes. It has the view of both Sinabung and Sibayak from the roof.
Suggested number of days: 2 days
4. BATHING ELEPHANTS IN TANGKAHAN
Tangkahan is an eco tourism area in North Sumatra. The peaceful jungle retreat is located along the Kualsa Buluh River next to the dense rainforest, just 2.5 hours from Bukit Lawang, driving on a bumpy road through palm oil plantations and rural villages. It is the perfect place to lay back from traveling and spend a memorable time with rehabilitated adult Sumatran elephants and a few small calves. These elephants help guards to control the jungle area and protect it from poachers. When it's bath time visitors are allowed to help. As there are not many tourists in that area, we were almost alone with the elephants and the guards. After bathing them, they showered us as well!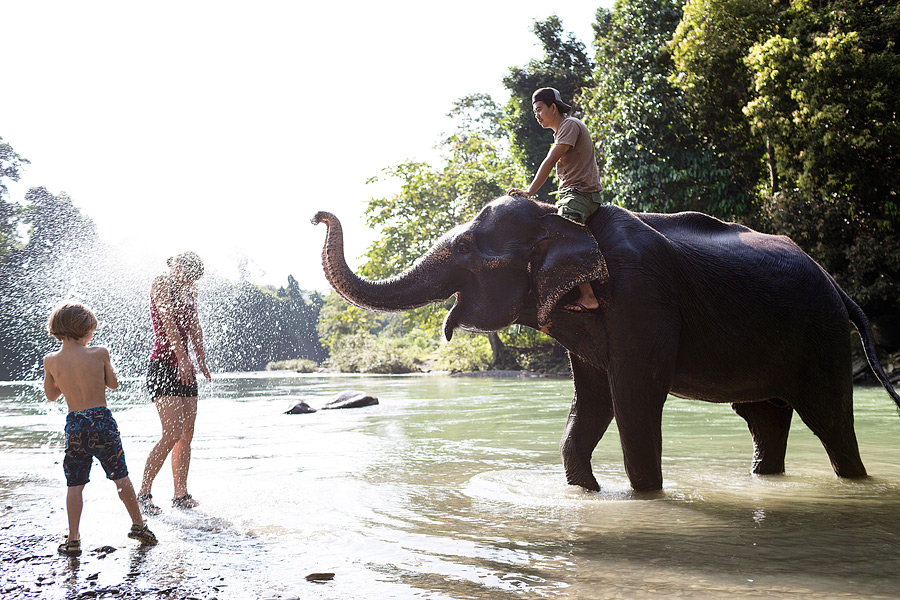 We suggest to stay: We stayed in Mega Inn, a very basic accomodation with nice terraces with views on the river.
Suggested number of days: 1 day
5. SIBERUT ISLAND
Siberut island, couple of hours west from the town of Padang, is a special place in Sumatra. Or maybe in all Indonesia. Its the best place to get inside view to a tradicional tribal community. Siberut island is the place where you can visit interesting Mentawai tribe and meet tradicional shaman people,  that are still living deep in a tropical rainforest. It can be a tough place to hike around so good preparations and finding good and reliable guide is essential.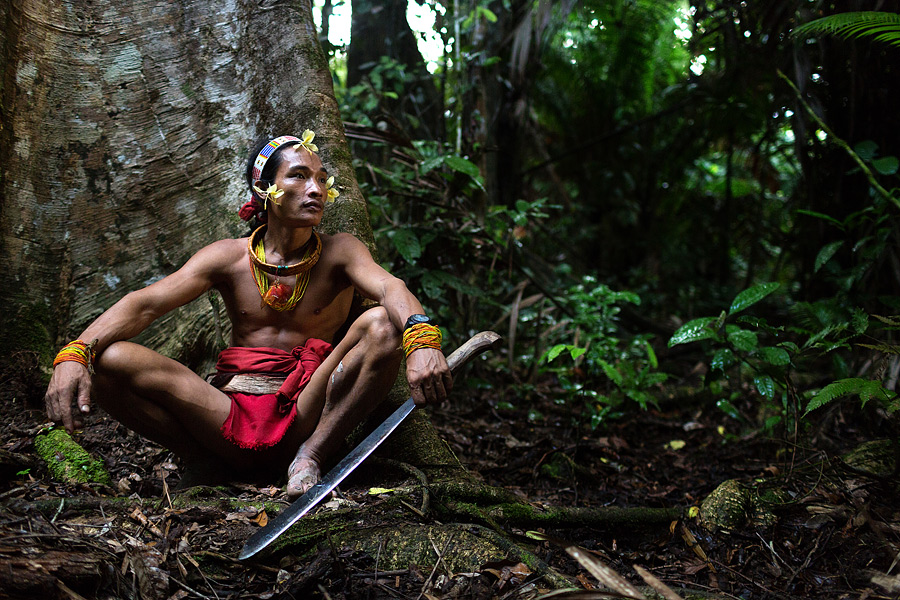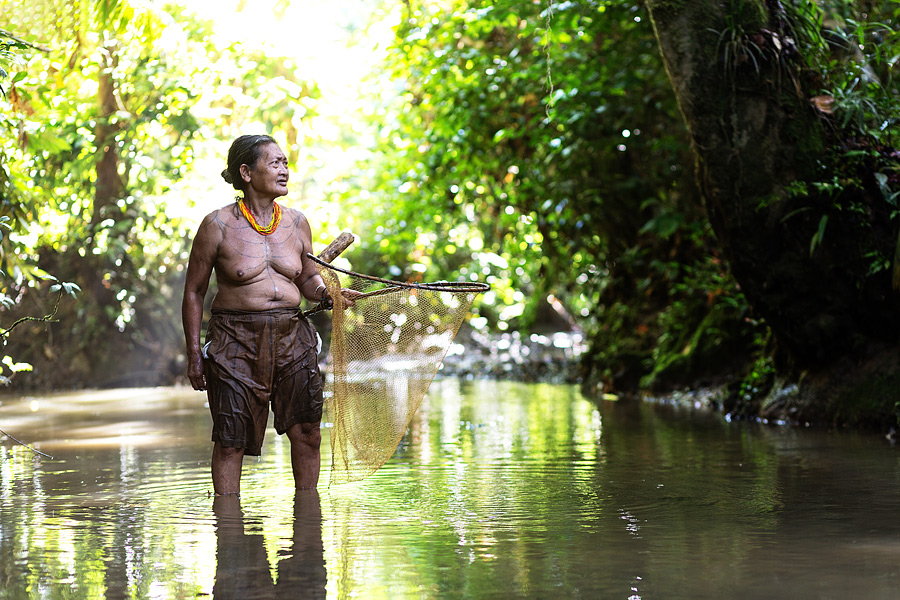 We suggest to stay: for trekking on Siberut stay at the local village in the tropical rainforest. We highly recommend guide Agus that will take care of everything you need for the trek. You can find him on Facebook as Sakukuret Agus.
Suggested number of days: at least 1 night

Read more: Sumatra itinerary
Read more: Dad's diary: In the kingdom of Mentawai people part 1
Pin it!